Tiny arrows papercut shadow box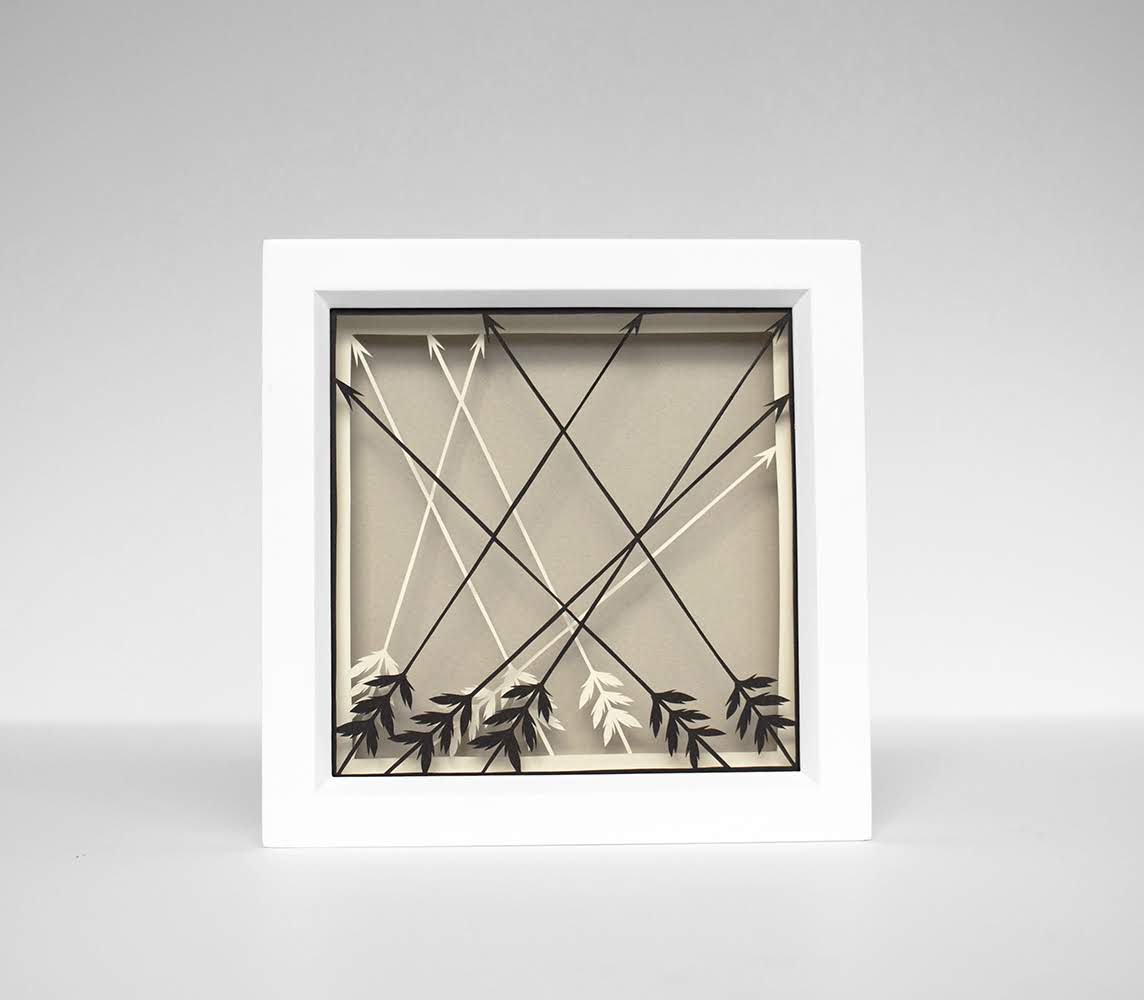 Tiny arrows papercut shadow box
Paper arrows hand-cut from black and pale yellow paper layered in a shadow box to highlight the delicate cut paper.
This art piece was carefully hand-cut by Emily Brown with an xacto knife.
Materials : Acid-free cover stock paper
Background : Taupe acid-free cover stock paper
Frame color : white
Interior dimensions : 5 x 5 inches (13 x 13 cm)
Frame dimensions : 6 x 6 x 1 inches (15 x 15 x 1.5 cm)
Shipping : Framed art packaged in box with amply cushioned space around to prevent damage.